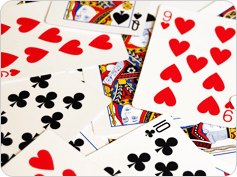 App vs Instant Play: The Benefits of Each One
More traffic is coming from online mobile casinos these days than from desktop sites. More people are deciding to try their luck and wager on their mobile phones. Thanks to technology, smartphones are used for multiple purposes, and more people are taking advantage of this. Online gambling establishments have seen the potential and have started optimizing their websites and offering downloadable casino apps as well.
App vs Instant Play: What's the Difference?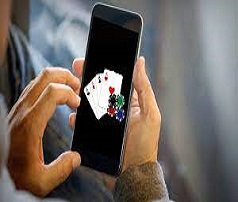 It's hard to find one person that doesn't own a smartphone in this day and age. People actually feel lost if they don't spend a day on their phone. Most phones are powered by iOS or Android operating systems, and these two operating systems dominate the market. Most casinos these days have a mobile-optimized website. Some of them will allow you to play a large number of games that would only be available in the desktop version and other casinos will offer a fraction of the games that are available on the desktop site. Your mobile may also be used to deposit and withdraw money via the same procedure.
Lots of casinos hire mobile applications developers or to create mobile versions of their casino. You will be able to download and install the file and then install the Casino application on your mobile device. Developing an application can tend to be costly for the gambling establishment. Another drawback is that people who have Android devices cannot download the iOS version and vice-versa. So this is one of the disadvantages when it comes to the apps.
Convenience and Accessibility of Apps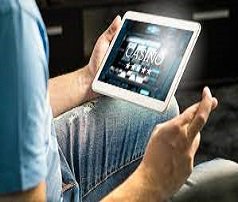 Perhaps one of the biggest advantages of a casino application is the convenience and accessibility you are afforded. You can. There's nothing better than being able to play your favorite games absolutely anywhere and anytime you feel like. Another advantage would be the bonuses that you receive. Not every gambling establishment will offer mobile bonuses; however, there are many that offer promotions and rewards for mobile application users. All you need to do is download the mobile app, and you will be able to access these unique and exclusive rewards and bonuses.
Disadvantages of Downloadable Casino Apps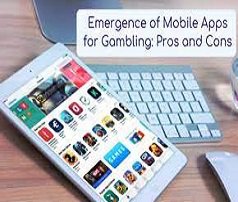 Some disadvantages of the downloadable applications are the fact that there is a limited number of hardware components associated with mobile devices. This means your mobile phone may not be as capable as a laptop or desktop device. So you may not have the full gameplay functionality. Mobile devices as well in comparison to computers and laptops and have a limited amount of space for backing up the game. The connection speed and delivery of the mobile device application may also be limited and actually dependent on the device you're using.
Advantages of Instant Play Casinos
These sites are regarded as "no download casinos." means that you can play games instantly without having to download any programs, software or applications. Ultimately, lots of people prefer it this way as they don't have to install space consuming apps onto their mobile devices. All you will need in order to play at any of these no download casinos is to have the latest version of Adobe Flash as well as an Internet connection. To get started, simply register on the site and start playing anywhere and at any time on your device or smartphone.
Disadvantages of No-Download Casinos
The Disadvantages of no-download sites is the fact that since it is not downloaded onto a device, the speed would be determined by your internet connection. There is often a more limited game selection and lower quality graphics as well.